Meet a powerful supplier sync tool.
Synchronizing with suppliers has never been easier. Merge multiple supplier files into one. Change data on the fly.
Synchronization with suppliers
You no longer need to manually update vendor prices and availability. We will do it for you automatically. TradeEVO is a convenient place where suppliers and dropshippers will meet and trade. You have tools at your disposal such as B2B marketplace, inventory control, integration with postal services, order processing and automatic synchronization with all suppliers.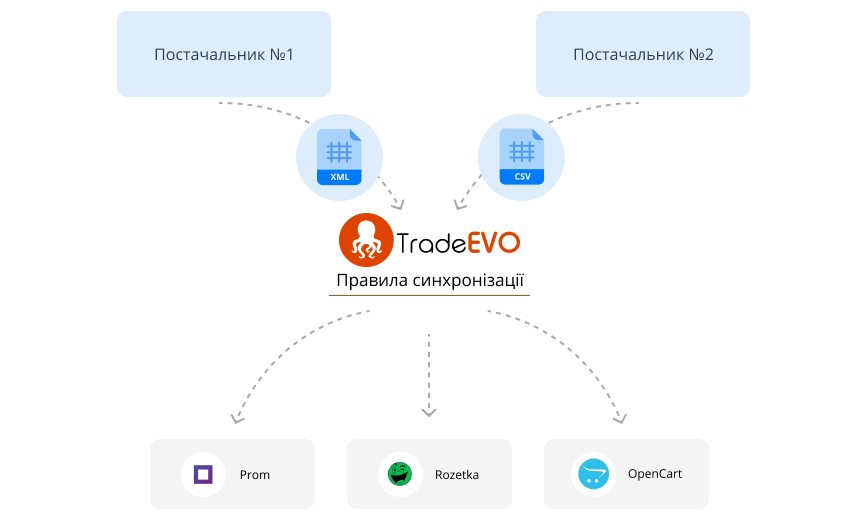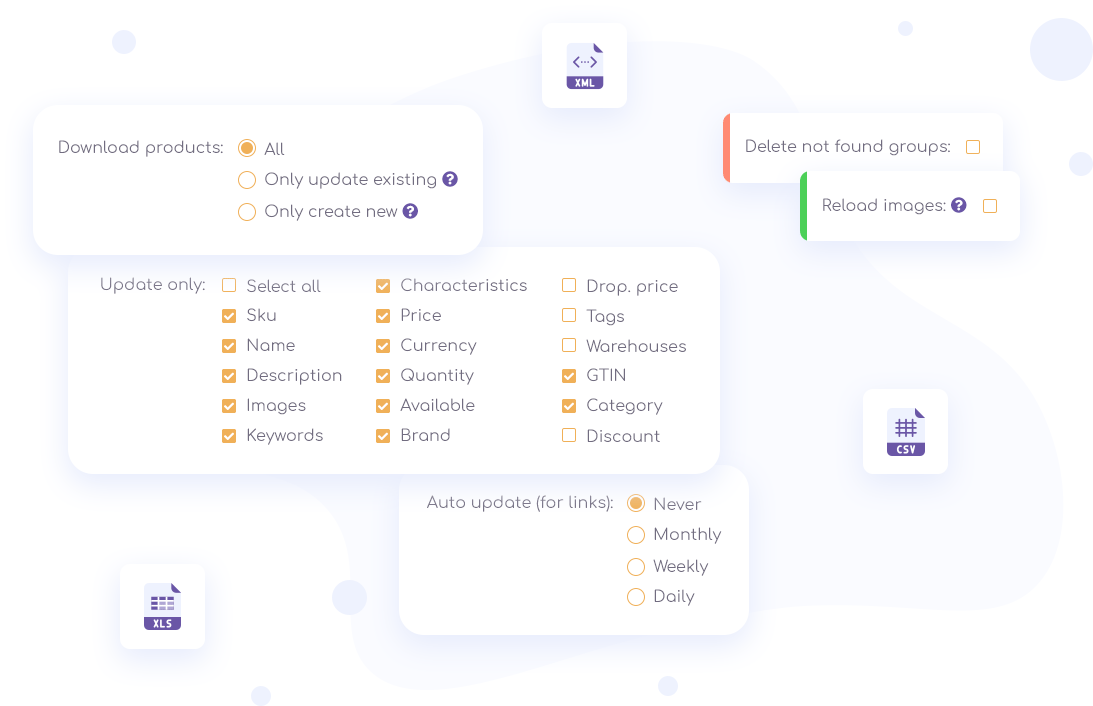 Automate product adding and updates to your store
Use our powerful app to automate business processes, like product adding. If your suppliers provide an Excel or XML-file our application will help you get rid of the routine work of updating product information. Setup scheduler.
Automatic change of prices, SKU, descriptions etc.
For example, you can create a rule: If the price of the product is less than $ 100, we raise the price by 40%. If the price is more than $ 100, we raise the price by 20%.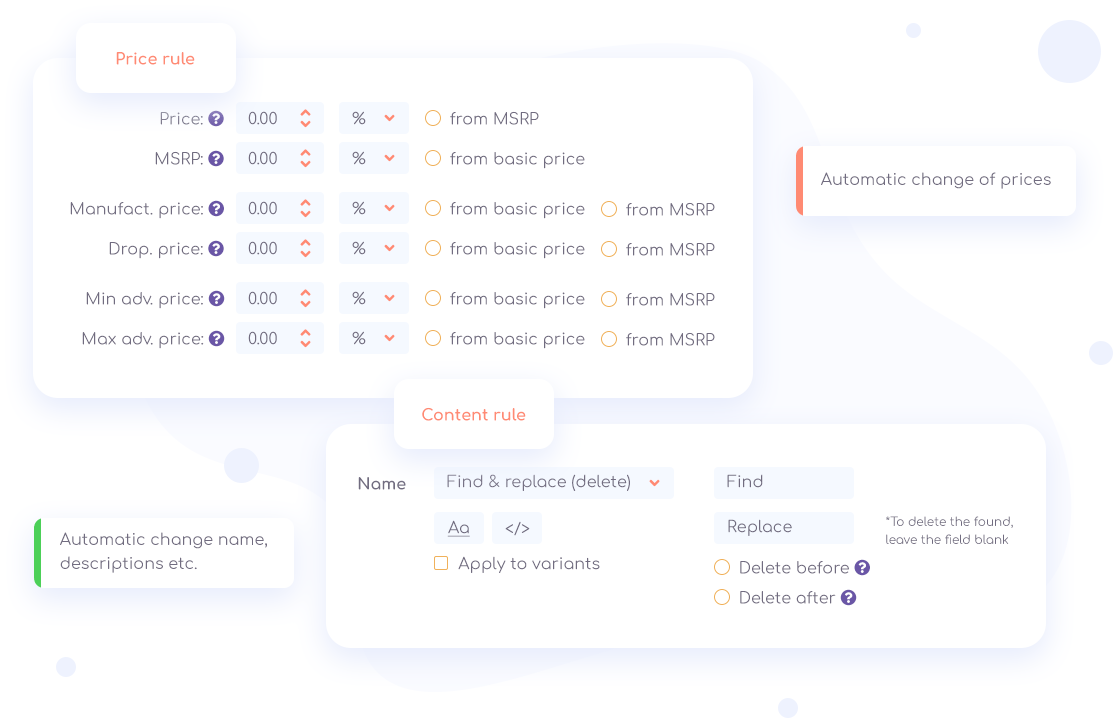 Combine files from different vendors into one product feed​
Even if you have 30 vendors offering their stock in different file types like XML, YML, Excel or CSV, this is not a problem.
With TradeEVO, you can combine goods into one file and upload them to the trading platform you are interested in.
Moreover, TradeEVO will periodically synchronize prices, availability, new items from vendor files, and update information in the merged file. With this, you will be able to apply the synchronization rules. That is, make the changes you need on the fly.
Start using TradeEVO for FREE
You can start using our platform for free and update its capabilities as your business and needs grow.