Parsing of goods through CRM program TradeEVO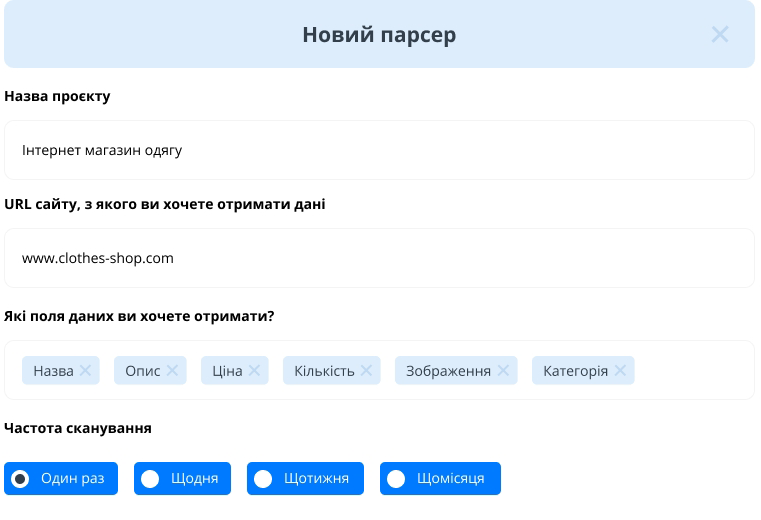 Who is scraping with updates suitable for?
If the supplier is unable to provide you with up-to-date stock quantity and prices or content, but his website has all the necessary and relevant information, then the automatic scraping from TradeEVO is just for you.
Benefits of scraping for online stores
Transfer of all content (photos, prices, description, availability)
The ability to automatically update information on your site without spending your time on it
Effective use of advertising budgets and increasing customer loyalty
Registration
Sign up at tradeevo.com.
Get the file with the web scraping result
After debugging the parsing, a link to the XML file will appear in your personal account, which will contain all the necessary information.
Use ready-made integrations for uploading new goods for your website or marketplace.
Setting up / one-time change
One-time setup fee
$
90
One-time setup fee
Automatic update + CRM
All the benefits of using TadeEVO
Get to know CRM TradeEVO
Manage orders from order receipt to final delivery. Improve your processes with TradeEVO