B2B platform for dropshipping
B2B solutions for centralized interaction with your business partners and customers
If you are a manufacturer or distributor and your business is going up, it is likely that the number of online stores, wholesalers and dropshipers who constantly place orders with you has grown so much that managing them gradually turns into chaos and threatens the further growth of your favorite business. If so, with TradeEVO you will provide each of your customers with a convenient office where they can place orders, see the real balance of goods in warehouses, import goods into their online stores and marketplaces, communicate with you, keep primary financial records and more. And you will get the TradeEVO team from the allies, which is focused on your success
Invite your B2B customers to their new TradeEVO account
Supervise the "invite" to your existing and potential customers, with such a rank you have access to the manual and centralized replacement of your products.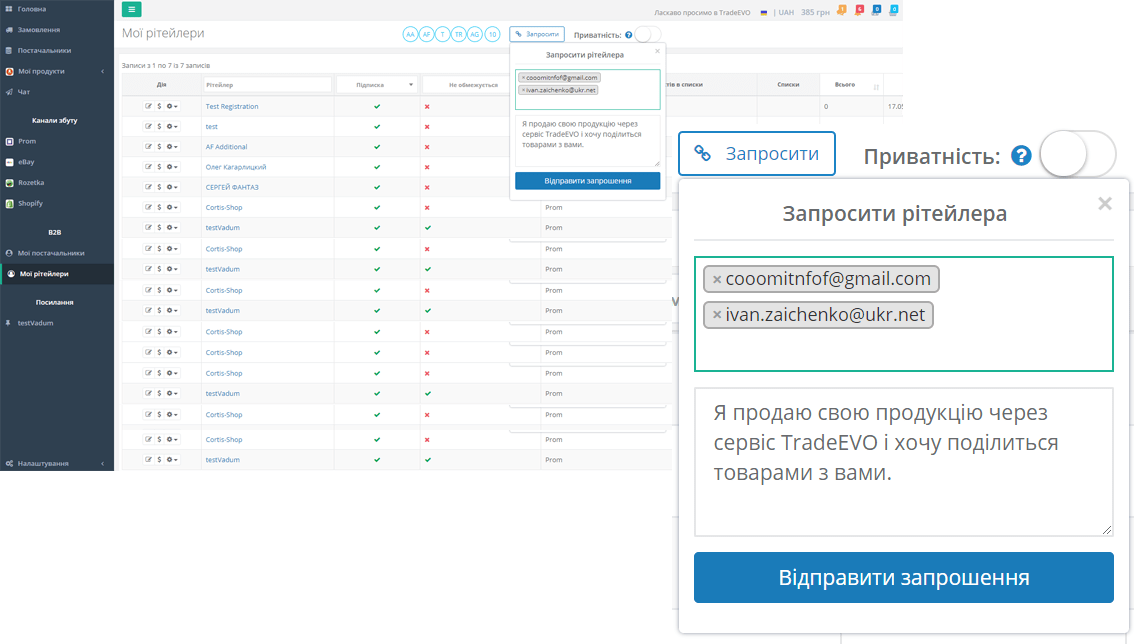 Interactive catalog of your products
Prices in Excel no longer meet modern needs. Your customers will be grateful for the opportunity to place an order through your new interactive price list in which balances and prices are always up to date.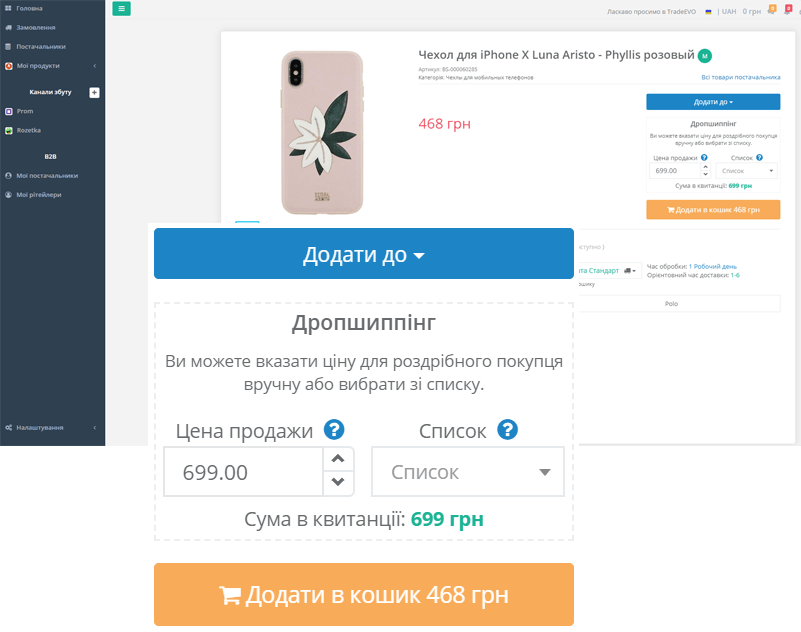 Automation of work with delivery services
Your customers, through the personal account of TradeEVO, will also see all the information on the location and status of their orders. In addition, we placed special emphasis on the convenience of working with postpaid. And all this is gathered in one place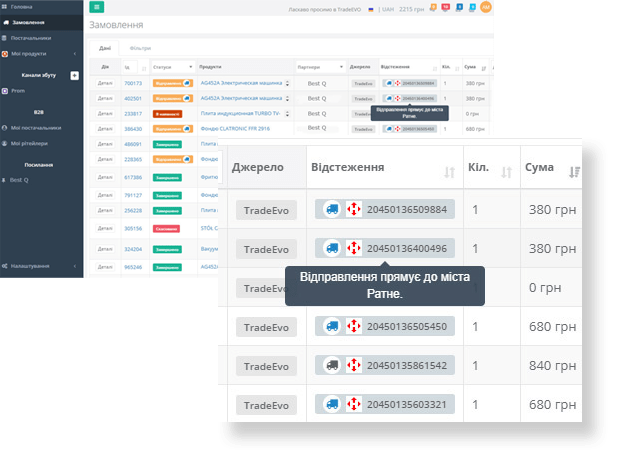 A place where suppliers and sellers meet
You have the opportunity to get new B2B partners with the excellent TradeEVO function which allows you to publish your products in the general product catalog, the main menu item "Suppliers". You will be able not only to quickly find new partners, but also to receive the first orders from them with incredible speed.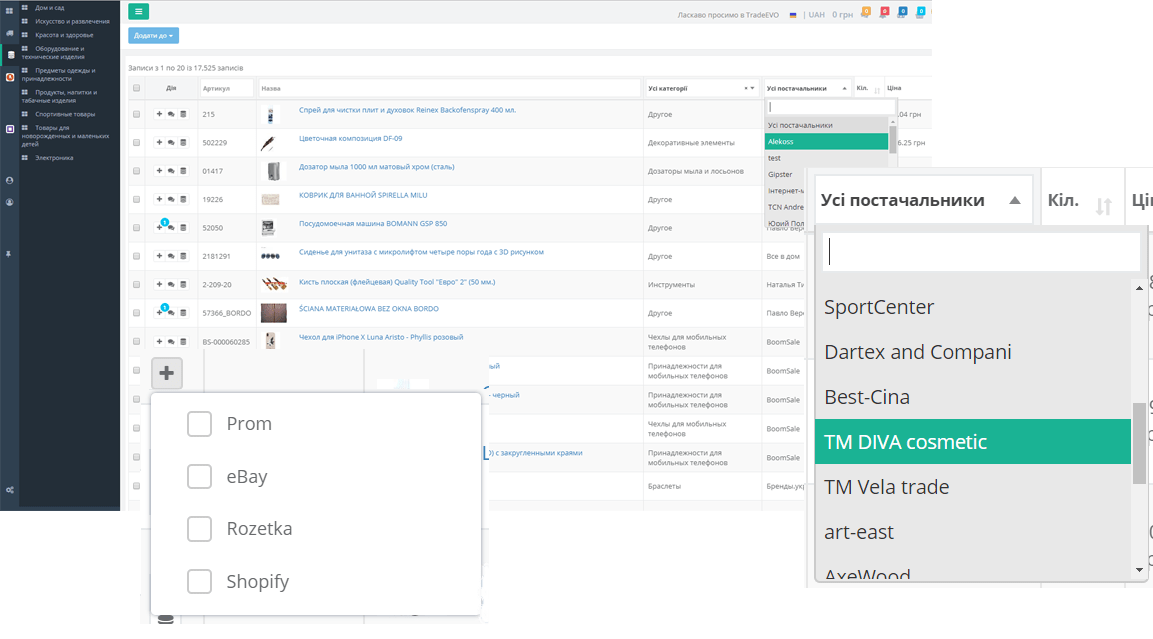 Sell your products to Europe, the United States and all over the world
Навіщо обмежувати свій бізнес теренами України, якщо перед вами відкрився цілий світ. Тож і TradeEVO перш за все міжнародна платформа, якою користуються і зарубіжні користувачі, які потребують ваших товарів. А ми зробили все, що змогли, щоб ваша продукція мала можливість бути представленною на міжнародних ринках. Інтеграція з Shopify та eBay дозволяє як вам, так і вашим B2B партнерам швидко публікувати весь каталог продукції. А інтеграція з УкрПоштою надає можливість надсилати відправлення та відслідковувати їх шлях у інші країни.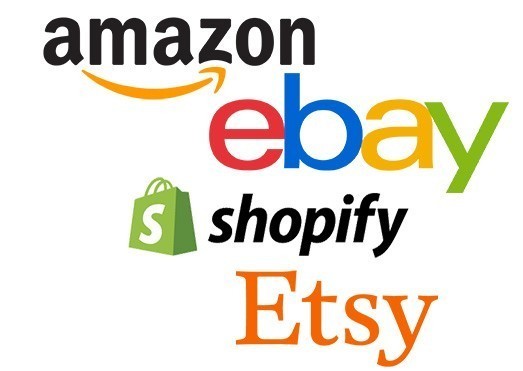 Publish your product catalog in one click
You and your customers will be able to publish a complete catalog of your products, incredibly fast with the "Building Channels" function. These are lists of products configured for quick publication in such SMS systems and marketplaces as Shopify, eBay, Etsy.