Bulk Product Editor & XML, Excel, CSV import
An advanced tool for bulk product change helps you save a lot of time.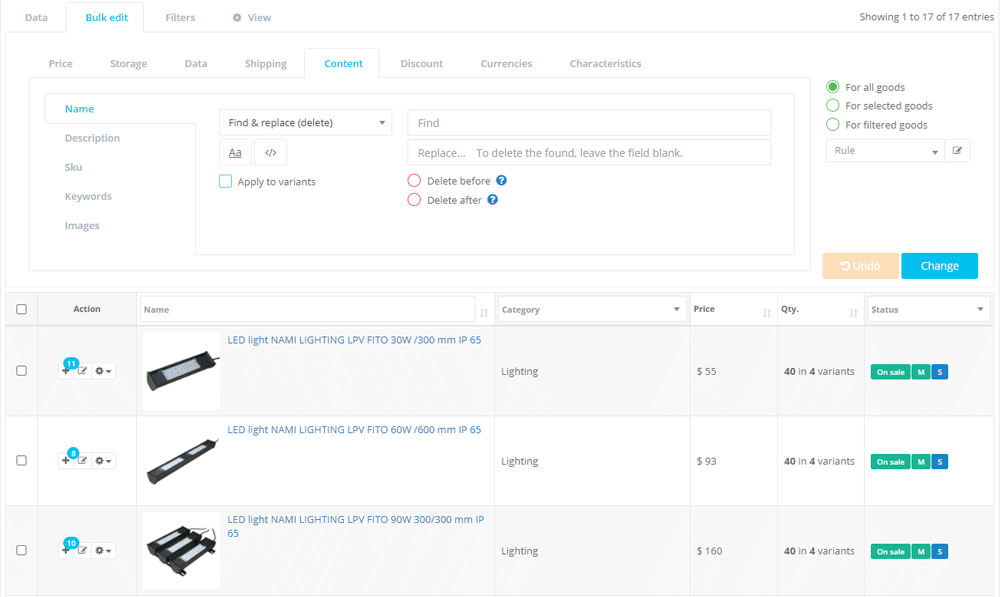 Edit thousands of products in just a couple of clicks
Use our bulk product editor to change prices, availability, description, SKU on the fly. Any information about the product can be changed. Almost any product information can be changed in the way you want.
Apply rules during import and on schedule.
Create your rules and apply them to selected products or during the synchronization of stocks with your suppliers. For example, you can automatically change prices, add prefixes to SKUs, and more.
Combine files from different vendors into one product feed​
Even if you have 30 vendors offering their stock in different file types like XML, YML, Excel or CSV, this is not a problem.
With TradeEVO, you can combine goods into one file and upload them to the trading platform you are interested in.
Moreover, TradeEVO will periodically synchronize prices, availability, new items from vendor files, and update information in the merged file. With this, you will be able to apply the synchronization rules. That is, make the changes you need on the fly.